I cannot program my new remote control. What to do ?
Have you ordered a remote control for your automation system that you received, but you cannot program it? In this article, I suggest you take a step-by-step look at the reasons why this remote control does not work with your garage door or gate. We hope that through it your problem will be solved. Let's not waste any more time and let's get started!


1. I was delivered with a faulty or non-working remote control!

If you cannot program your remote control, do not immediately conclude that it does not work or that it is defective. In fact, there is a very easy way to check it, by pressing any button on your remote. If the LED on your remote came on or flashed, your remote is not defective. If not, first check that a battery is included in the remote control. Indeed, it may happen that in some models, the battery is not included. If this is the case, add a battery to the remote control, and if not replace it then try again to see if the LED reacts when a button is pressed on the transmitter.



2. Is the remote actually compatible with my system?

You must already verify that the model purchased is indeed the one you need to operate your automation system. An essential check before purchasing a remote control is that it must be exactly of the same frequency as your receiver. If the frequency is not the same, then the remote control cannot work. Most of the time, the frequency is written on the back of remote controls and receivers.

Some remote controls exist under several frequencies, like most transmitters FAAC and Erreka where models are available in 433 MHz and 868 MHz. However, if your transmitter has a frequency of 433 MHz and your receiver operates at 868 MHz (or vice versa), the remote control will never be able to send the appropriate radio signal so that your receiver can intercept it.

In some models, there are other compatibility rules that are essential for the operation of your remote control with your automation system. For example, some remotes from the brand V2 have what are called contracts, and yours is defined according to the technicians who came to install your door or gate. Thus, if we can generally find the same contracts in France (such as contracts 47 and 50), there is a multitude of contracts that are not compatible with each other (contracts 15, 17, 227, 769 ...).
The contract is written on the back of your old remote control or on the invoice that was brought to you during the installation of your system.

So check that the remote control you have purchased meets all the criteria set out above, and that the remote control model works with that of the receiver. For example, a remote control Nice FLO works with a receiver FLOx, while a remote controlNice FLOR works with a receiver FLOxR. You shouldn't have much trouble finding these answers in your transmitter's manual or on the internet.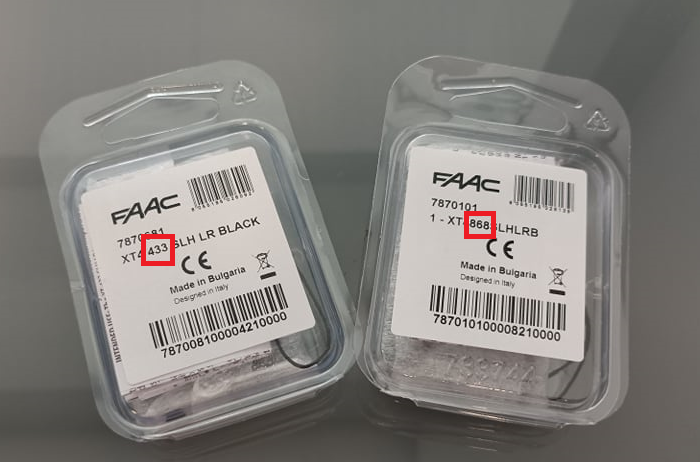 If you need a FAAC remote, only one of the two will work with your system.

3. Co-ownership, an additional problem to make your remote control functional

You just can't buy a remote control and make it work if you live in a condo (at least, in the majority of cases), simply because in a condo the system receiver is not yours and is usually Locked for safety reasons. Therefore, you must first consult your owner, who alone will be able to tell you the procedure to follow to replace your transmitter.

Finally, note that the use of certain remote controls for gates is even exclusively intended for co-ownership, such as the use of remote controls or badges Intratone. The majority of internet sellers also specify for this type of model that it cannot be programmed by individuals.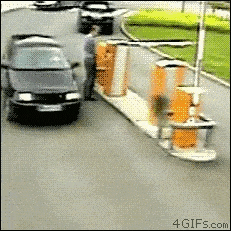 Access to your co-ownership is secure. Difficult to get into it simply by buying a new transmitter!

4. How is a remote control programmed ?

There are various types of programming in remote controls for gates and garage doors. We will not mention them all here, but we will mention the two most common programming modes on these remotes :

Rolling Code : This is the most popular programming method. It consists in making your remote control functional thanks to a radio code transmitted beforehand by your receiver or your old remote control. The manipulation must be done most often at proximity of the receiver, and to transmit the code from an old remote control to the new one, the two transmitters must be placed side by side or face to face.

DIP Switch : This programming method is different from the rolling code, but simpler: You have to open the remote control box to find microswitches to be positioned in the same way as on the old remote control or as the microswitches located in the receiver housing.
Note that it is possible in some cases that it is necessary to position the microswitches in the opposite direction. The instructions will always specify how to position the switches.

Some remote controls have several types of programming, in particular to make them compatible with a greater number of receiver models. This is the case of the TO.GO VA remote controls of the brandBeninca which can be programmed in rolling code but also in ARC (Advanced Rolling Code) so that they replace the now obsolete TO.GO WV models while being compatible with receiver modelsBeninca more recent.

5. The box and the instructions for the remote control will always be of great help.

A fairly obvious point, but it is easier to program a remote control and learn about its characteristics and specificities thanks to the notice. It allows you to program the remote control, to check the compatibility with your system (as mentioned above), and it is especially able to help you when your remote control has been functional for some time and you have problems with it.

Didn't find any instructions inside the box? It happens that some brands no longer provide instructions with the remote control. In this case, a QR Code is often displayed on the box, allowing access to the manual by scanning it from your smartphone (With the camera tool).

Some issuers are only supplied with a dematerialized notice.

6. What if all the points mentioned above did not solve my problem?

If you have made sure that the remote control is functional, that the battery does not need to be replaced, that your transmitter is 100% compatible with the model of your receiver, that you do not live in a condominium and that you cannot program your remote control neither from your receiver, nor from an already programmed remote control by following point by point everything that has been mentioned above, we advise you to contact directly the customer support of the brand of your remote control. Perhaps they will be able to guide you on a different approach to operating the transmitter. Provide as much detail and information as possible on the remote control as well as on your system so that support can find the solution to your problem as easily as possible.

Also, don't hesitate to take a look around our shop : hopefully the remote you can't program is on sale and has some extra info and a guide to programming you don't own.

It is on this final recommendation that this article ends. If your issue has been resolved in a way that has not been discussed here, or if you have any questions, you can tell us about it by emailing us at the following email address: contact.domobip@gmail.com


This article was written on 10/19/2021, last edited on 11/23/2021.